Book your session and get ready to experience the best of golf.
Step One

Booking a tee time
Use our booking system to view available time slots. Select the day, time, and type of bay that you would like to book. Bays 1-3 and 6-9 are open, while bays 4 and 5 are private (with the option to connect the two bays via sliding door). There is a maximum of 4 people per bay, however we would recommend having 2 golfers per bay for a better experience.
Time slots are available for booking up to 5 days in advance. Same-day bookings are permitted, but you will need to book at least 30 minutes in advance to avoid delays. For private tournaments and event bookings, please contact us .
Once you've paid for your booking, you will receive an email confirmation with your tee time. Within 15 minutes of making your booking. you will also receive an email with your Smart Door Access Key, which you will need to enter the facility.
Kindly watch the video tutorial below for assistance with booking a time slot.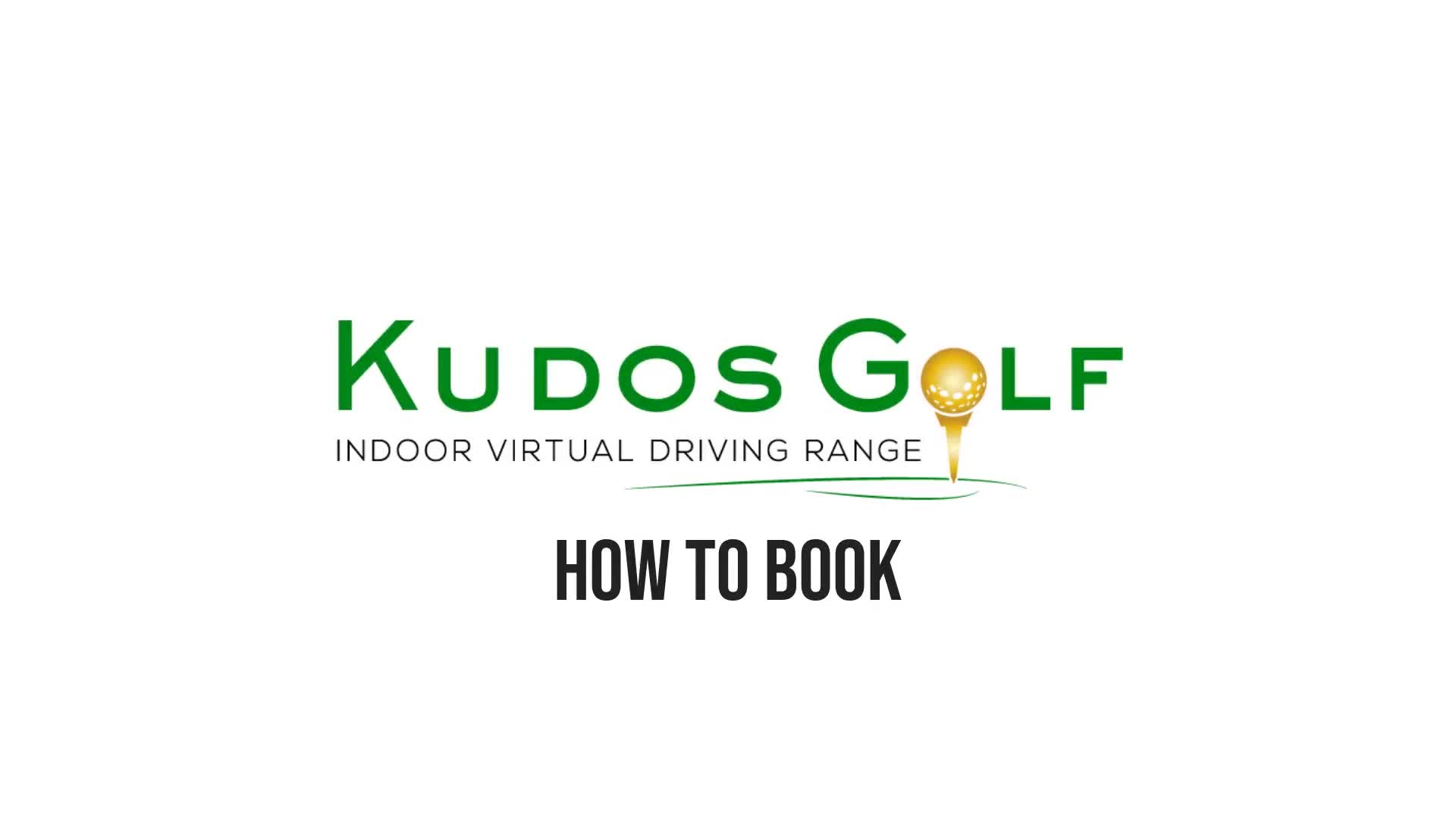 Step Two

Using the facility
You will be able to access the facility 5 minutes before your scheduled time – plan to arrive early. Enter the unit using the Smart Door Access Key (sent to you via email), and go to your selected bay. There is wifi available at the entrance, but you will need a smartphone to access your email.
All golfers will need to bring their own golf clubs. Please ONLY use the unique marked balls at each hitting bay.
For first-time players, please watch the tutorials outlining how to use our Driving Range and Stroke Play. Prior to your session, you can sign up for E6 which will grant you access to their golf portal, allowing you to track and review your personal golf statistics. You can also create a player profile during your session at Kudos.
Please be sure to follow the house rules outlined below. If you need support during your session, please feel free to contact us at info@kudosgolf.com – enjoy your golf training session!
House Rules
You must bring your own clubs. Ensure your clubs are clean for precise club head data.
Only use our specially marked balls, as this will give you the most accurate data.
No smoking or vaping inside the facility – our technology allows you to exit and re-enter the facility during your time slot if necessary.
Zero tolerance alcohol consumption policy on premises.

Clean shoes must be worn on the hitting area.
Keep all food and drinks away from the hitting area.
Please keep the area clean and tidy for the enjoyment of all.
COVID-19 Protocols
What we're doing
Each Bay and all common areas are sanitized daily.
Hand sanitizers and disinfectant sprays will be provided at each bay.
We continuously monitor our security cameras to ensure the above safety measures and regulations are being followed by all customers.
What we need from you
Masks must be worn at all times during your session, from the moment you enter the facility. This applies to all bays and hallways, with no exceptions.
If you experience any symptoms such as fever, coughing or shortness of breath, please refrain from using the facilities.
Maintain physical distancing and ensure you leave 6 feet between yourself and other customers.